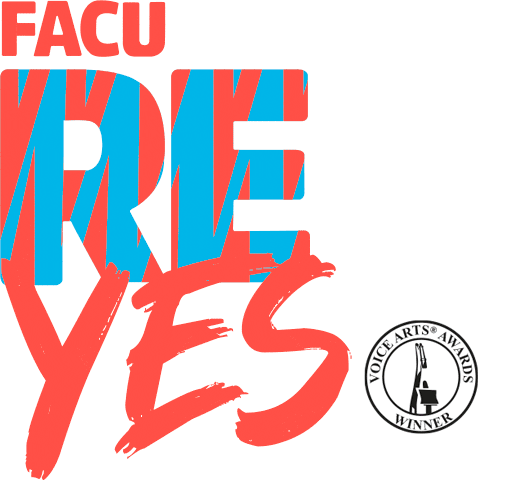 AN
OPTIMISTIC
LAST NAME AND
AN EXTREMELY
VOICEFUL
VOICE
Hi!
A voiceover that doesn't sound like a voiceover? Re Yes!
And what about a voiceover work that has the power of a voiceover? Re Yes!
An original voice for an animated character? Re Yes!
A voice for your channel, show or event? Re Yes!
Studio
Built with a box in a box design concept, perfect acoustic for recording and professional voice mixing. This studio has two spaces: control room and recording area.
Re Yes!
Measurement by ISO 3382 international standards Engineering acoustic calculations and corrections by Christian Branca - Acústica Premium.
macOS
Pro Tools 2021
Hard wire internet connection
Neumann TLM103
Sennheiser MKH416
Apollo x8 Heritage
Genelec 8030
PreSonus Central Station
Black Magic ATEM Mini Pro ISO
Marshall cameras CV503